RoundTable - elegant, free P2 child theme for WordPress, that will make your internal blogging experience much warmer! RoundTable will encourage your team members to engage in open conversation:
The Round Table is King Arthur's famed table in the Arthurian legend, around which he and his Knights congregate. As its name suggests, it has no head, implying that everyone who sits there has equal status. Source: WikiPedia
Screenshot of RoundTable theme (note that in this example I use several P2 plugins, check readme.txt for more information about them):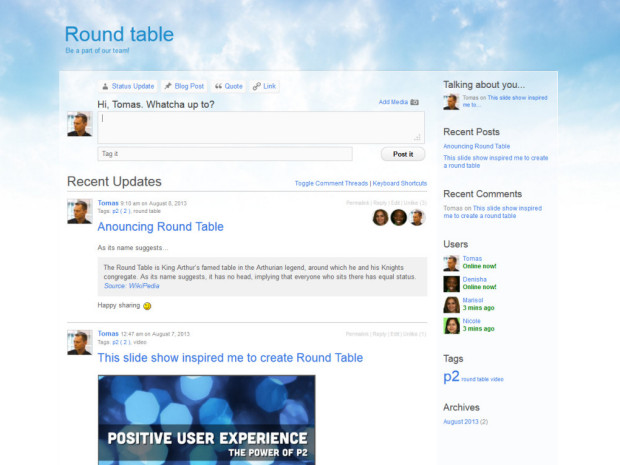 P2 is very good theme, but for some reason its default design is very basic. Perhaps P2 creators wanted to give us a little nudge, so we would create something better? ...continue reading "RoundTable: elegant P2 child theme for your company's internal blog"